Turbonegro:
Rocknroll Machine
So. The new Turbonegro album. You basically take the worst of the Kiss "disco" era. Combine it with some lame 80's progrock. Add a (very little) bit of Ramones and AC/DC. Bury that little bit of rock in a weak mix. O yeah, make sure that you remove all balls of the bandmembers. They should have added songs like "I'll never get erection again", "Turn it off" and "Prince of the retired horseshome". In other words: it is pretty bad...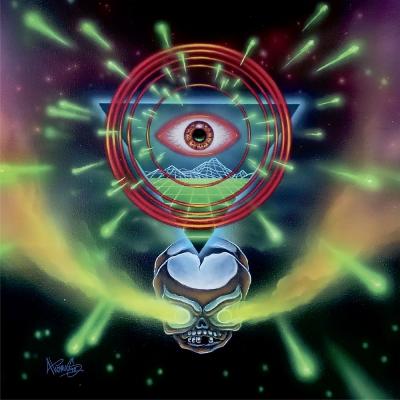 Stil: Rock
VÖ: 02.02.2018, CD, LP, Burger Records
Tracklist:
01. Chrome Ozone Creation (The Rock and Roll Machine Suite Part I)
02. Well Hello (The Rock and Roll Machine Suite Part II)
03. RockNRoll Machine (The Rock and Roll Machine Suite Part III)
04. Hurry Up & Die
05. Fist City
06. Skinhead Rock & Roll
07. Hot For Nietzsche
08. On the Rag
09. Let the Punishment Fit the Behind
10. John Carpenter Powder Ballad
11. Special Education
Zwen
()
08.02.2018 13:28
Bart befindet sich übrigens gerade im streng geheimen Bierschinken-Radakteursbunker. Wir hoffen ihn dort hinter Stahltüren, Laserschilden und Selbstschuss-Anlagen eingiermaßen vor Angriffen durch die Turbojugend schützen zu können. Wann Bart den Bunker wieder verlassen köann, steht noch nicht so ganz fest. Wir rechnen aber mit einem Zeitraum von ungefähr 30000-50000 Jahren.

Chris Crusoe

10.02.2018 16:14
Ich glaube, die Meinungen in der besagtem Vereinugung sind druchaus gespalten. Ist aber bei jedem neuen Album so.